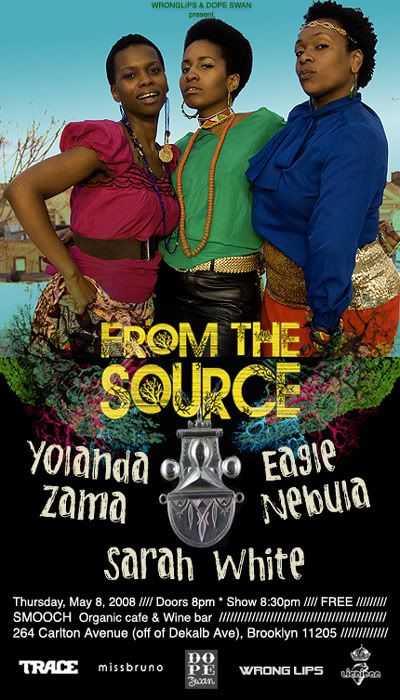 Thanks to all those who came out!!!!! This show was amazing!!!!

Yolanda Zama took us to the Motherland with her beautiful South African sounds, back by none other than the legendary Masauko Chipembere!!!!!!! Sarah White warmed the crowed as they sipped on organic tea to her mellow electro soul sounds!!!! And you know me, loud and blastin' out another sound system as usual!!!!
We had a lot of fun planning this show!!! Did a great photo shoot with Protius capturing that Afro Chic glam!!!! Celebrity Stylist style! Now for those of you who didn't make it,
smooch is a great little tea cafe so the performance was intimate. Raquel and Salome of DopeSwan were in the house! Ngozi of Harriet's Alter Ego and Rhada Blank showed love!!!!! Lichiban of Wronglips was on camera duty!!! Big Up!!!!!!